NBA 2K22 Season 9: Soon we will the new Season of NBA 2K22 this month. All the players may be excited for this new season 9. We all are thinking what's new in this season 9 and what is the release date of the NBA 2K22 Season 9. In this post will see all the information about the release date, rewards, new cards, and new leaks. What will come in this season 9, So let's begin?
NBA 2K22 Season 9: All Information Here
The NBA 2K22 cycle is about to close, therefore this is their final chance to make a good impression by giving wonderful rewards or doing something extra. Although we haven't heard anything about Season 9, we anticipate it to be another extremely copy-and-paste-heavy season because we believe they will need to give players a reason to continue playing NBA 2K22 even after NBA 2K23 is released, just as they did when they continued to grind for NBA 2K21's mascots despite NBA 2K22's release.
NBA 2K22 Season 9 Release Date:-
Since the start of Season 8 on July 1st, 2022, six weeks have passed. As a result, we can anticipate that NBA 2K22 Season 9 would debut on August 12, 2022, the day that season 7 will conclude. Release Date and additional significant information regarding the game's final season expansion. We are curious as to what incentives we will receive for final season of NBA 2K22 and when it will be published because Season 9 will be the last season. So let's begin the ninth season of NBA 2K22.
NBA 2K22 Season 9 New Cards Update :-
If we were to mention the Season 9 cards for NBA 2K22, Five separate player cards from GOAT collection are included in NBA 2K22 Season 9 Cards. How to obtain the NBA 2K22 Season 9 Cards is covered in more detail. Lets watch the first 5 cards of the current season 9.
• Dark Matter Cards
• GOAT Cards
• Invincivble Cards
• Future Rookies Cards
• MyTeam Community Favorite Cards
NBA 2K22 Season 9: Rewards Of Season 9 :-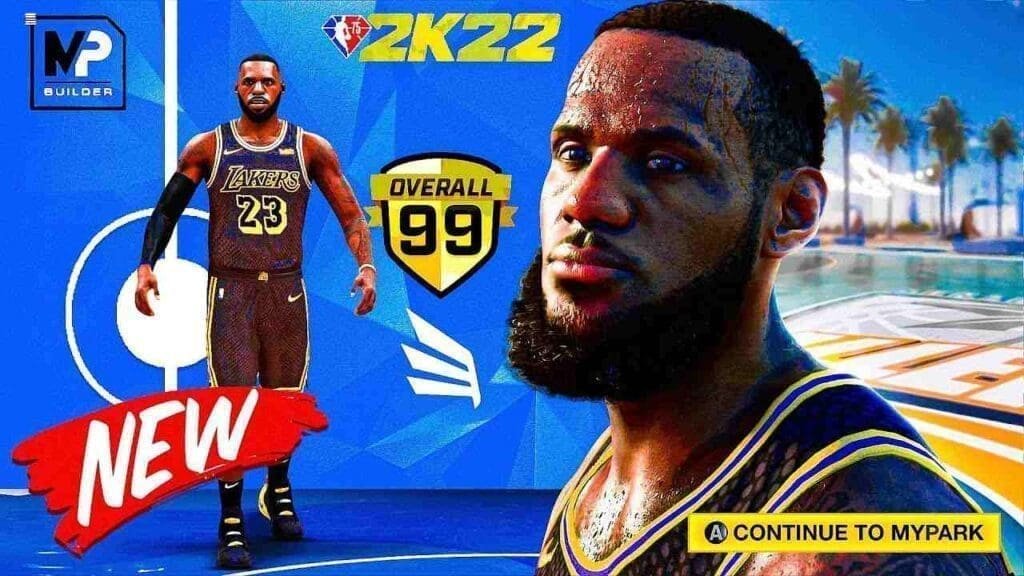 Here, we'll look at the NBA 2K22 Season 9 rewards, including what they are and how to get them. And what we must do to earn these benefits. There are incentives for dominance, rising, triple threat online, infinite rewards, and vault. Let's check out the rewards to see what they are.
• Limited: Toni Kukoc.
• Unlimited: Ray Allen.
• Rise: Dennis Rodman.
• Triple threat online: Grant Hill.
• Triple Threat Vault: Jerry West & Russell Westbrook bei 2.000 Siegen.
• Dominance: Allen Iverson 33 stars, Paul Pierce 66 stars & Vince Carter 99 stars.
NBA 2K22 Season 9: New Challenge Of Season 9:-
The discourse regarding NBA 2K22 Season 9 We'll see three challenges in NBA 2K22's ninth season. which also covers the challenge at level 40. We shall discover more about this later, but for now, let's look at NBA 2K22 Season 9's challenges.
• Triple Threat Challenge for a chance to win the Out of this World Deluxe Pack.
• For Invincible Isaiah Thomas, Season 9 Level 40.
• Win Dark Matter and Half-Man Half-Amazing prize cards with 2K21's Domination.
NBA 2K22 Season 9: New leaks Of Season 9 :-
In Season 9, Mascots and other items might make a comeback, including perhaps a skeleton mascot. Let's see if it comes to the new content or not. But also many new contents are coming in the NBA 2K22 Season 9. And all the fan Players and users are more excited to see this season 9 new content as well.
• Bill Russell card included in packs or with locker codes for level 1 reward.
• Something for the legendary or whoever attained all of the season level 40s and hit legend first.
• NBA 2K23 will receive some kind of downloadable content (DLC), and it might be restricted to legends only.
• New rookies and special cards with fantastic ratings and stats for the big stars.
• Addition of new badges and animations for MyPlayer builds.
You May Also Like:
Thank You for Reading This Post, Don't Forget to Subscribe!